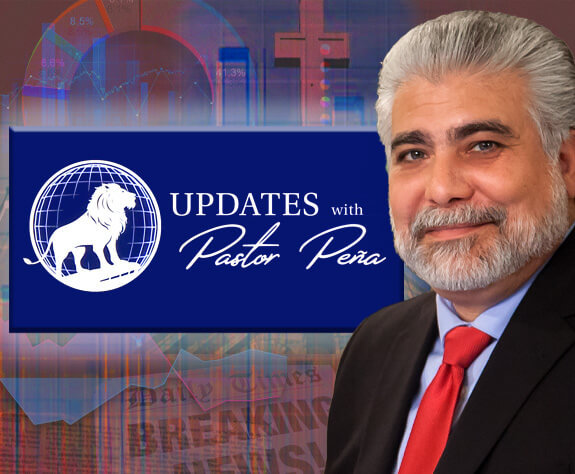 Updates with Pastor Peña is an in-depth look at the issues facing America and the world today. Pastor Ramiro Peña offers a biblical perspective on foreign and domestic policy discussions and current events with interesting guests from each of the Seven Spheres of Cultural Influence.
Pastor Ramiro Peña founded...
Pastor Ramiro Peña founded Christ the King Baptist Church of Waco with his wife Orphalinda 25 years ago. He began in youth ministry in 1982 and was licensed and ordained as a Baptist pastor in 1985. In addition to graduate studies in philosophy and business at Baylor, he has completed training in pastoral counseling, hospital chaplaincy, and police chaplaincy.
Pastor Peña began his television broadcast outreach in August of 2008. When speaking about his television ministry, Christ the King TV, Peña feels it is a privilege to provide a multi-media broadcast ministry and share the truth of God's purposes on earth for ALL of His children. His mission is to remind us that God is always speaking to us and longs to develop close relationships.